Reliable Web Hosting Services

Web hosting is a service that allows organizations and individuals to post a website or web page onto the Internet. A web host, or web hosting service provider, is a business that provides the technologies and services needed for the website or webpage to be viewed in the Internet. Websites are hosted, or stored, on special computers called servers. When Internet users want to view your website, all they need to do is type your website address or domain into their browser. Their computer will then connect to your server and your webpages will be delivered to them through the browser. Most hosting companies require that you own your domain in order to host with them. If you do not have a domain, the hosting companies will help you purchase one.
Free Hosting Service [100% Free No Hidden Cost]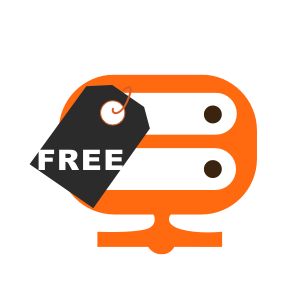 TeachSarnsar.com proudly present UMBH Hosting which has been providing top and best class free web hosting services without monthly charge. There are no hidden costs, not a necessary credit card, no adverts on client's website or blog, and no restrictive terms. Lightning fast speeds, maximum reliability, and fanatical user support are just a few of the features you'll receive with our service. We aim to provide affordable website hosting packages without sacrificing the features or qualities of our service. This means you do not have to pay extra for services that you do not use or require. Furthermore, you will save even more when you choose to prepay for your account in advance. A free domain cu.cc, already waiting for you.
[learn more ##sign-in##]
Premium Shared Hosting Service [Very Cheap Price]
This is the most classic and most popular hosting plan along most people on the world. The main reason why people pick this plan is that they actually don't need more than that. It's also usually the cheapest hosting option. It's very similar to living with your friends in one apartment. Like sharing your kitchen facilities for making food, using one internet provider and watching one televisor. What it means is that you'll share all your resources with each other, such as data, CPU time, memory and disk space. If you are lucky (99% you are), you should be fine with that. However, there are some rare cases when someone is using a lot of resources and thus your site speed will go down a bit. If that's happens, it's usually wise to get in touch with your web hosting support and tell them your problem. If you are lucky, you'll be moved to another "room".
In a shared hosting environment, your and other website owners shared one server. This includes sharing the physical server and the software applications within the server. Shared hosting services are affordable because the cost to operate the server is shared between you and these other owners. There are, however, a number of down sides, such as being slower.
[learn more ##sign-in##]
Premium Budget Saving Hosting [Hosting + Design]
Many websites and blogs will run fine on cheaper web hosting plans. However, when looking for cheap hosting you don't want to find cheap service instead! And of course you still want your obligatory support for PHP & MySQL web scripts.
We provides following different free hosting packages on the basis of different facilitates and as per customer choice and requirements being partnership with different hosting services and own server into separate domain.
[learn more ##sign-in##]
VPS Hosting Service [Very Cheap Price]
Now, VPS is very different. This one's more like owning a condo. So you're still sharing and playing nice with the others in your place, but you're responsible for what happens and keeping everything patched up. There's a lot less sharing because there's less people, and you have separate allowances each. The CPU time and memory are still shared by everyone, but you also have a chunk of both of those allotted just to you.
VPS stands for Virtual Private Server. VPS hosting is a source of confusion for many individuals and businesses searching for a web host for their Internet ventures. The reason for this is that it really is a hybrid of shared hosting and dedicated hosting.
[learn more ##sign-in##]
Dedicated Hosting Service [Very Cheap Price]
A dedicated hosting service, dedicated server, or managed hosting service is a type of Internet hosting in which the client leases an entire server not shared with anyone else. This is more flexible than shared hosting, as organizations have full control over the server(s), including choice of operating system, hardware, etc. There is also another level of dedicated or managed hosting commonly referred to as complex managed hosting. Complex Managed Hosting applies to both physical dedicated servers, Hybrid server and virtual servers, with many companies choosing a hybrid (combination of physical and virtual) hosting solution. There are many similarities between standard and complex managed hosting but the key difference is the level of administrative and engineering support that the customer pays for – owing to both the increased size and complexity of the infrastructure deployment. The provider steps in to take over most of the management, including security, memory, storage and IT support. The service is primarily proactive in nature. Server administration can usually be provided by the hosting company as an add-on service. In some cases a dedicated server can offer less overhead and a larger return on investment. Dedicated servers are most often housed in data centers, similar to collocation facilities, providing redundant power sources and HVAC systems. In contrast to collocation, the server hardware is owned by the provider and in some cases they will provide support for operating systems or applications
That's what dedicated hosting is all about. All the resources belong to you now. You don't share resources like CPU time and memory with anyone else, and there's no one else's accounts on your hosting (unless you let them, of course, but that's another post for another time).
[learn more ##sign-in##]
FAQs
[message]

What is the difference between shared hosting and VPS?

With a VPS, you receive all the power of dedicated hosting with the ability to have your own set of services and customizable disk space. With shared hosting, you have limited administrative access and can't customize software configurations, while with a VPS you can perform any actions from your control panel and don't need to contact technical support with every single request.